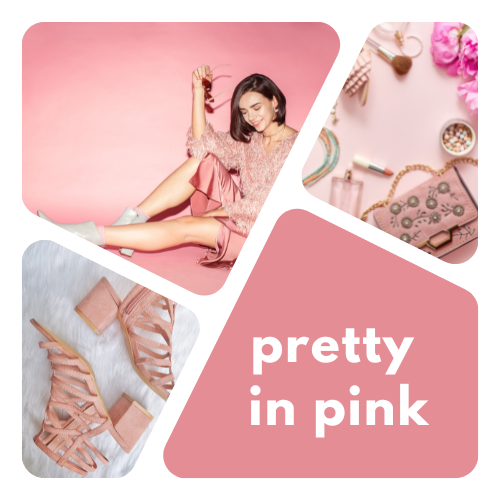 Every woman feels a little prettier in pink. Pink is a color that represents youthfulness and love. Pink is a delicate and feminine color that comes in a wide range of shades to compliment everybody. From blush to fuchsia, the color pink can be mix and matched with so many other colors, its a color every woman should have in her closet. Here is our pink collection that will look great in your wardrobe. 
Have fun and stay comfortable with this dark pink silky skort! 
Cabi is a great comfortable brand. These blush pink skinny jeans are fun and feminine and can be dressed up or down depending on the top, shoes and accessories. 
This Chico's printed blouse has a beautiful pink and brown design that will pair well with a solid dress or bottom. Wear open over a dress, or pair with a fitted skirt and some shorts for a more casual look. 
Hot pink is the color of the season. Complete the boho look with a flowy maxi dress. 
Athleisure style doesn't seem to be going out of trend any time soon. Be comfortable and stylish with these plus size joggers, a fitted or cropped tank, some chunky sneakers and a sporty crossbody.